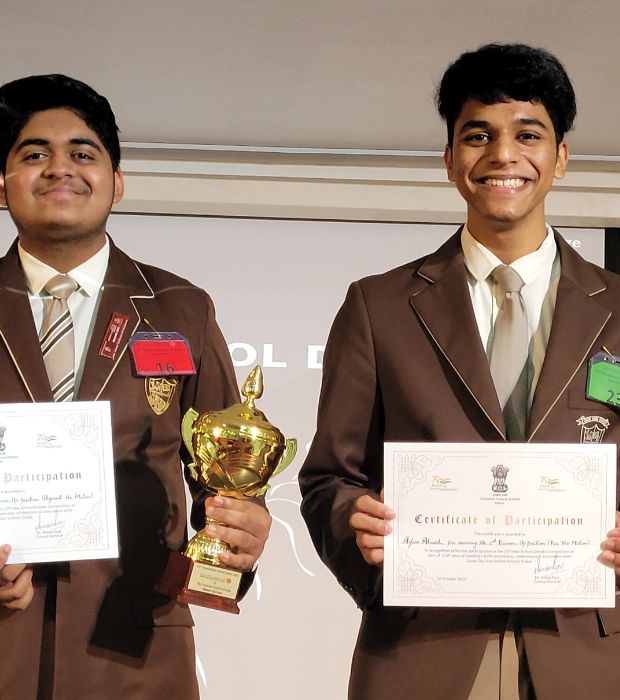 Inter School Debate Competition
14 Oct 2022
In the 23rd Annual Inter School Debate Competition, held at Our Own Indian School, Al Quoz, Dubai, in association with the Consulate General of India, on 14 October 2022, our school won the trophy for the second-best team. Azhar Ahmed (12 F) won the third prize for the best speaker for the motion and Juan Mathew (10 B) was awarded the second-best speaker against the motion. The motion was, 'Consumerism is the new avatar of colonialism'.
Our students entered the finals after a tough round of debating in the preliminary round. The field witnessed 30 schools and 60 eloquent speakers. They debated on the motion, 'Only taxpayers must have the right to vote'.
Our team clinched the trophy for the second-best team, competing against 12 finalists. GEMS New Millennium School emerged as the best team. The winners received prizes from the Chief Guest, Mr. Srivalsan Murugan, Principal and CEO, Our Own English High School, Sharjah, Boys.