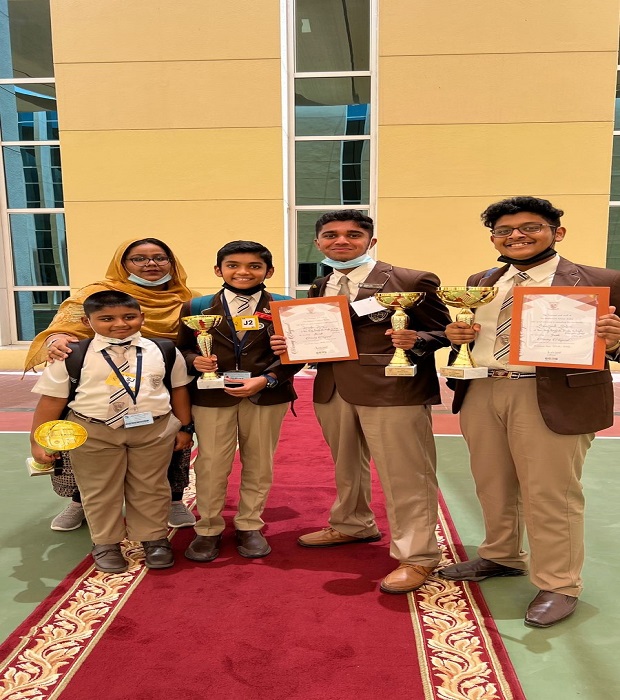 Eloquent OObites earn laurels at The Waxing Eloquent
16 June 2022
On June 16, 2022, Mohammed Afraaz (2G), Sarang Varma Pariankad (7H), Samford Sebin(9F), and Amogh Arun (12D) competed in 'Waxing Eloquent', the annual inter-school English elocution competition conducted by The Millennium School, Dubai. OOBites performed the thoughtfully selected elocution pieces to acclaim, garnering applause from all.
Samford Sebin won first place in the sub-senior category, Mohommad Afraaz and Amogh Arun won second place in the sub-junior and senior categories, respectively, while Sarang Varma secured third place in the junior category.
Congratulations to all the winners!