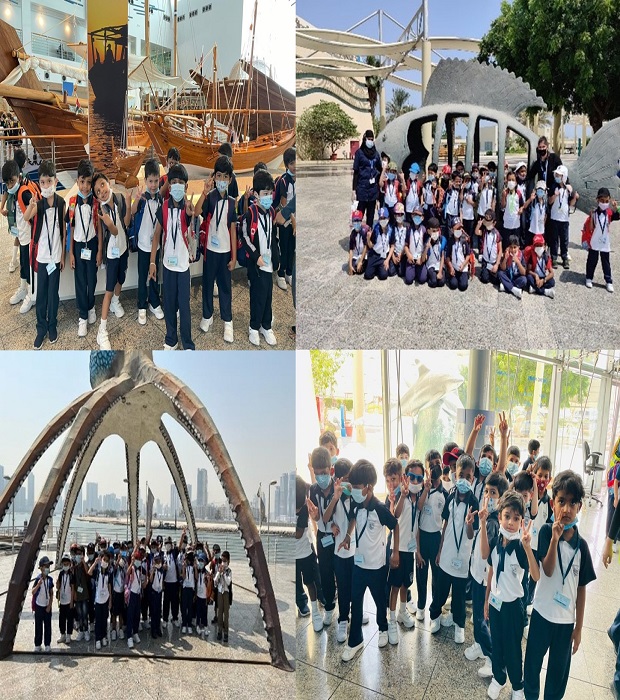 Field Trip -Sharjah Aquarium
22 June 2022
The Kindergarten Department held their very first field trip on three given days from 20th - 22nd June 2022. The kindergarteners visited Sharjah Aquarium for experiential learning on marine life. The Sharjah Aquarium recreates different local aquatic environments, from coral reefs and rock pools to lagoons and mangroves.
Our students explored the fascinating hidden world of the deep sea with its amazing creatures. The variety of fishes like shark, stingray, starfish, rabbit fish, moray eel, etc captivated our little ones' attention. Each one of them had an opportunity to navigate around the aquarium at their own will and enjoy the sight of their favourite fish. The students enjoyed the tour at their leisure. The teachers spoke to the students about protecting the marine life which would allow us to enjoy these beautiful creatures for many years to come. After the tour, the students relished their snacks at the cafeteria.
All Covid protocols were adhered to during the field trip.
Their first excursion from the school proved to be exciting as well as informative. This field trip has provided them with an enduring understanding of the importance of the marine environment and ways to protect it.