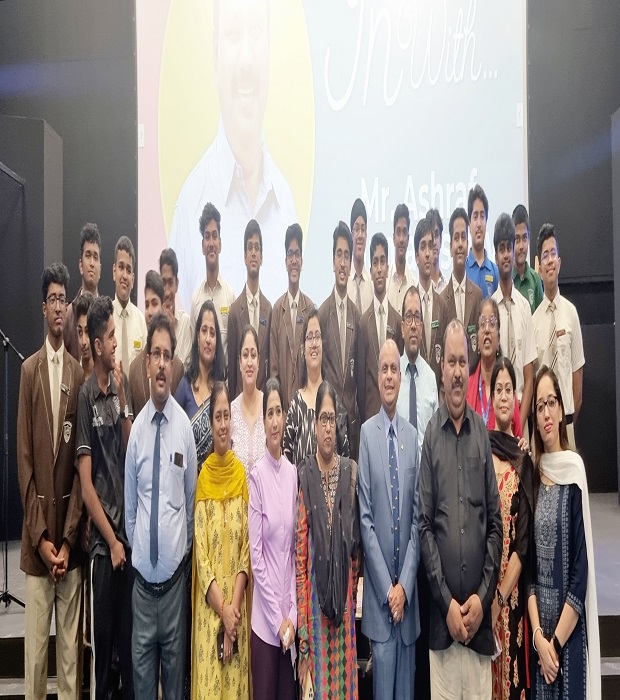 IN CONVERSATION WITH – ASHRAF THAMARASSERY
21 June 2022
On the 21st of June, 2022– OOB notched yet another edition of its acclaimed interview series– 'In Conversation With.' This edition was graced by the esteemed presence of Mr. Ashraf Thamarassery.
Propelled by his belief, 'Serving the dead, to help the living– Mr. Thamarassery has been a harbinger of hope into the grievous lives of bereaved families. Within minutes of his arrival– the Sheikh Zayed Multipurpose Hall reverberated with the 'Language of Humanity'.The interview struck innate chords of humanity and wisdom in the fledgling social workers of OOB as they reveled in the riveting and inspiring dialogue with Mr. Thamarassery, who shared several anecdotes from his life experiences.
Our Principal & CEO, Mr. Srivalsan Murugan opined that this interview transcended beyond the confines of conventional language and that it was carried out in the 'Language of Humanity'.
In conclusion, this event was truly exemplified the humanitarian ideals of compassion that OOB emanates and endorses as its vision.