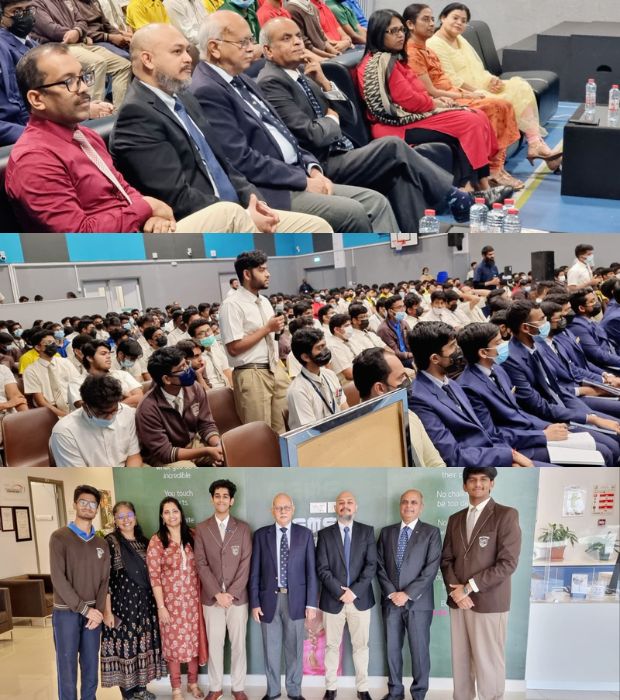 In Conversation With
25 Oct 2022
"People who witnessed the Wright Brothers take to the skies– also witnessed the moon landings in the span of a single lifetime."
On the 25th of October, 2022 the Drama and Literary club notched yet another invigorating instalment in its acclaimed interview series 'In Conversation With.' This edition of the series was graced by the esteemed presence of two inspiring aviators – Wing Commander Biroja Shankar Deo and Captain Siddhartha Singh Deo. Bolstered by their extensive list of laurels– the father-son duo imparted pearls of wise insights.
Within minutes of their arrival– the Zayed Multipurpose Hall reverberated with timeless wisdom and oodles of sagacity. The inspiring colloquium struck innate chords of passion and tenacity within the fledgling aviators of OOB as they reveled in the riveting and inspiring dialogue with the duo sharing several anecdotes from their variegated experiences.
In conclusion– true to OOB's principles– this event notched yet another testimony to the true power of parlance, with many in the audience being galvanized to pursue their passions with newfound zest and vigour.