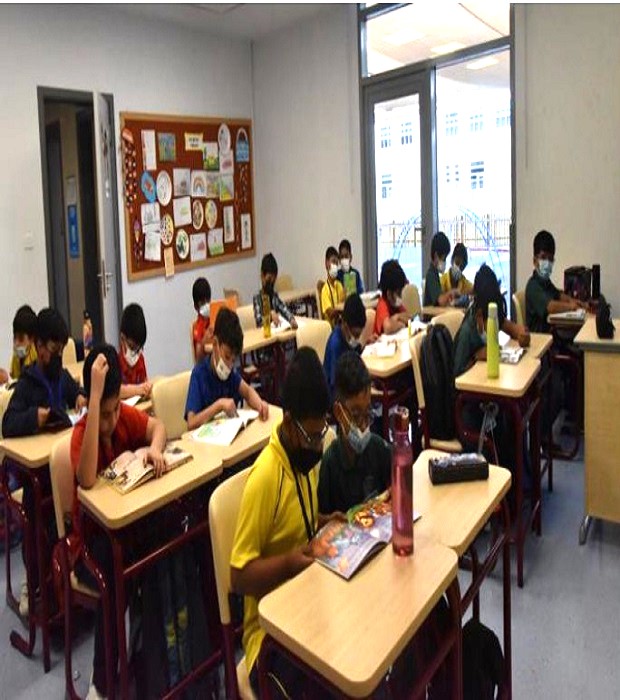 INTERNATIONAL LITERACY DAY
8 Sep 2022
International Literacy Day was celebrated on the 8th of September worldwide under the theme, Transforming Literacy Learning Spaces, and it was an opportunity to rethink the fundamental importance of literacy learning spaces to build resilience and ensure quality, equitable, and inclusive education for all.
As part of International literacy day, the SEWA club OOB requested everyone to bring a book of their choice (comics, story books, educational books, etc.), and were asked to drop everything and start reading from 12.55 pm to 1.25 pm on the 8th of September Thursday. The whole school took part in this initiative on the 8th of September.
The focus of this initiative was not only to bring awareness about International Literacy Day to the students and public but also to help build and cultivate interest among students to explore and expand their knowledge.