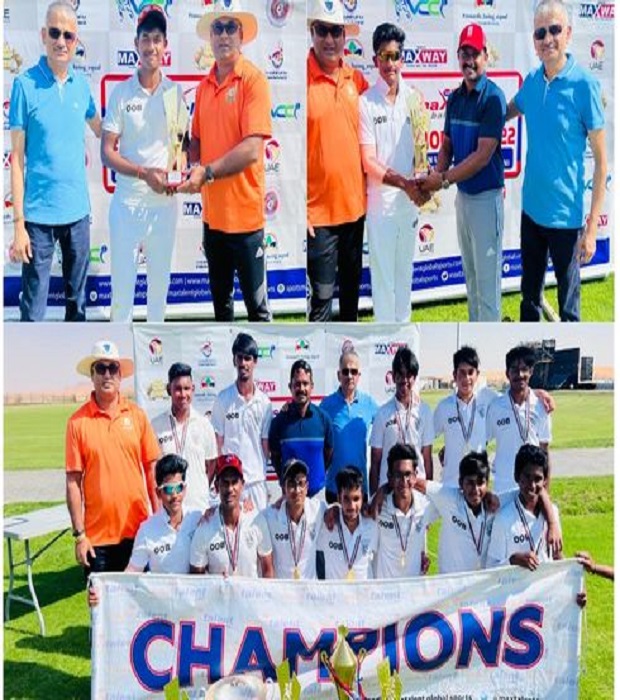 OOB BAGS U-17 CHAMPIONSHIP AT MAX TALENT VISION CUP 2022
OOB under17 cricket team emerged as Champions of Max Talent Vision Cup 2022 by defeating Delhi Private School, Dubai by 16 runs.
Deepak Raj of Grade 12 was declared Man of the Match in the finals for his 97 not out knock and was also awarded best bowler of the tournament for taking 10 wickets in 4 matches. He was also awarded player of the tournament for his prolific performance of 10 wickets and 222 runs in 4 matches. Madhav Manoj of Grade 10 was declared the best batsman of the tournament for his score of 285 runs in 4 matches.
Congratulations to the champs and their coach Sanoj.